On this page I'll describe Mushra.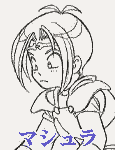 Mushra Is Main Enterran Of The Three.He Is The Fire Type Of The Three Enterrans.His Power Lies Within The Crown On His Head Which Allows Him To Hyper Form And Become Mushrambo With The Other Three.

Attack:None:He Attacks With The Staff Which He Carries.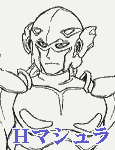 Main:Hyper Flame*

Secondary:Fire Of The Pheonix

Third:Solar Missles Of Flame

Fourth:Flaming Cross Of The Pheonix

Fifth:Nova Fire

Sixth:Hyper Flame Of Enterra

Seventh:Flames Of The Pheonix

Eight:Ultra Hyper Flame

Ninth:Staff

*Also Call Out To Hyper Form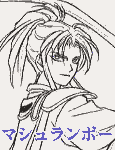 Mushrambo Is The Form Of Mushra Sago And Kutal Hyper Form Combined.There Were Originally Two Mushrambo's But The Good Golden Mushrambo Defeated The Evil Red Mushrambo Even In His Hyper X Form.But With The Evil Mushrambo Defeated The Good Mushrambo Is Red And Has The Capability To Become Gold.

Attack:

He Never Calls It Out But Its
Lavander Ball Or Energy Ray.